4WKS Mixed Refill
Thirty compostable coffee pods to refill your 4WKS Jar! Zero plastic or aluminium.
Our refill pouch is fully compostable, see how you can use it to save the planet. If you are forgetting to order, check out how our Snobscription works to ensure you receive fresh coffee on tap!
Fully compostable
Our entire pod (shell, lid and coffee) is compostable. The whole thing can be composted together!
Nespresso®-compatible
Our pod has been designed to fit snuggly into your domestic Nespresso® machine
Endlessley refillable
Purchase our 4WKS Jar once, and next time top up with a refill pouch!
ABOUT OUR 4WKS COLLECTIVE
As coffee snobs who love the planet, we started 4WKS because we wanted to replace plastic/aluminium pods and to shift habits in terms of what we use and how we throw things away. Recognising the brilliance of Nespresso® machines and the convenience of having coffee at the push of a button, we wanted to use them as vehicles of change as well as a way to have coffee from OUR favourite local roasters at home, in the office or on holiday — in seconds! Here they are: 6 of what we believe to be SA's finest, freshly-roasted coffees, in one special mix!
ROAST PROFILE
Dark, medium and light roasts
TASTING NOTES
Each of our 6 coffees tastes unique! To learn more about our roasters, please take a peek at each of their individual profiles for detailed tasting notes.
BEST ENJOYED
Depending on the roast, however you like it!
COUNTRY OF ORIGIN
A mix 😉
SOUTH AFRICAN MADE
Roasted and packed in South Africa.
Customer Reviews
100
reviewers would recommend this product
Write a Review
15/09/2022
Edward B.

South Africa
I recommend this product
Great service and good coffee
Great experience
Thanks for the awesome feedback Edward! It gives us great pleasure to provide you with our great coffee and service
12/08/2022
Francois C.

South Africa
I recommend this product
Amazing!
Who knew pods could taste THIS good.
10/08/2022
Akshay S.

South Africa
I recommend this product
Excellent coffee and service
Fantastic experience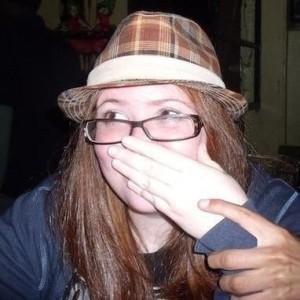 TH
24/06/2022
Tarryn H.

South Africa
I recommend this product
I'm loving it!
The coffee is excellent! I got the multi-pack so that I could enjoy a wider selection. Honestly, I like them all, but especially the darker roasts. Sometimes my Nespresso machine doesn't like the cups and the flow is terrible and other times, it's completely fine, so who knows what is going on there, but I'll put up with that because the taste is great!
Hey Tarryn! We loved reading this and LOVE having you in our special community! If you are experiencing any technical issues with our pods, please get in touch, and we'll do our best to rectify it! So glad to hear you are enjoying them. Welcome to the new way of enjoying pods! ☕️
09/06/2022
Garth M.

South Africa
I recommend this product
4wks is a product that I need in my life - it's never been a want, it's a need.
Everything is great - you guys have done a fab job.