Taste freshly-roasted coffee from our 6 partner roasters, and choose your favourite!
30 Pods. 100% Compostable. Best enjoyed in 4WKS.
TERBODORE | THE GREAT DANE, DARK ROAST
DELUXE | HOUSE BLEND, MEDIUM ROAST
BLUEBIRD | STATE OF MIND BLEND, MEDIUM ROAST > NEW!
TRUTH | BLACK HONEY BLEND, MEDIUM ROAST
ROSETTA | SEASONAL SINGLE ORIGIN, LIGHT ROAST
FATHER | SEASONAL SINGLE ORIGIN, LIGHT ROAST
Nespresso®-Compatible 

30 Pods

Fresh! The coffee inside has been roasted, ground + packed this WK

Local, delicious + consistent

Certified 100% industrially compostable

Made from a plant-based bio-material, with a vegetable fibre lid and branded with an edible ink stamp

Zero plastic or aluminium
Customer Reviews
100
reviewers would recommend this product
Write a Review
I recommend this product
I'm loving it!
The coffee is excellent! I got the multi-pack so that I could enjoy a wider selection. Honestly, I like them all, but especially the darker roasts. Sometimes my Nespresso machine doesn't like the cups and the flow is terrible and other times, it's completely fine, so who knows what is going on there, but I'll put up with that because the taste is great!
09/06/2022
Garth M.

South Africa
I recommend this product
4wks is a product that I need in my life - it's never been a want, it's a need.
Everything is great - you guys have done a fab job.
18/04/2022
Jill W.

South Africa
I recommend this product
was so excited to find a company offering planet-friendly pods
Very efficient and received my pods quickly
Thanks for your kind feedback Jill! It's lovely having you in our little community, and look forward to sharing many special coffee moments together!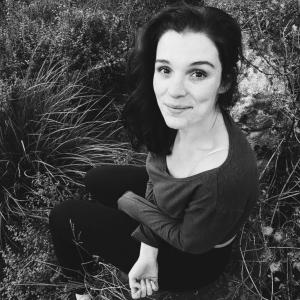 SH
29/03/2022
Storm H.

South Africa
I recommend this product
Honestly, fantastic!
I couldn't have been more impressed with this service - start to finish. Everything feels so personalised, and the coffee is divine! I love that it's good for the planet while being gorgeous too. Perfection - wouldn't change a thing! My only regret is not buying sooner as we have left the country! I've already ordered another packet as a present for someone else, so I'll just live vicariously through them for now.
It's great to have you a part of the 4WKS community Storm! We are delighted to hear you enjoyed it, and we'll always be here to welcome you again should you return. Safe travels!
11/01/2022
Kirsty H.

South Africa
I recommend this product
A great range of coffees!
I have drinking my son's when I visit Cape Town and have been meaning to order for ages! Love it!