30 Pods. 100% Compostable. Best enjoyed in 4WKS.
Expect a vibrant, sweet, rich enjoyable cup with absolutely no bitterness - just 
elegance and grace - as well as a red plum and blackberry burst of flavours. It's absolutely delicious to drink black, or with milk as a cortado.
Nespresso®-Compatible

30 Pods

Local, delicious, consistent

Fresh! The coffee inside has been roasted, ground + packed this WK

Certified 100% industrially compostable

Made from a plant-based bio-material, with a vegetable fibre lid and branded with an edible ink stamp

Zero plastic or aluminium
When you've hit the bottom, keep your jar and Subscribe to a refill!
ABOUT TRUTH COFFEE
A stalwart in SA's specialty coffee scene since 2009, Truth Coffee Roasting has earned a reputation for selecting and roasting the world's most exclusive coffees; with an unmissable attention to detail and commitment to excellence that is borderline obsessive.
Customer Reviews
21/02/2022
Lawrence J.

South Africa
I recommend this product
The coffee was okay, not great. I preferred the ***** coffee to Truth. Still not as good as Nespresso or some of the other options available.
Overall experience was good.
Hello Lawrence, thanks for the honesty in your review! We may recommend trying the Deluxe or Terbodore, as these are darker roasts and will hold up, especially with milk/mylk, a ton better than the lighter roasts. I'll make sure to get the team to reach out so we can make this possible for you to give them a whirl!
12/01/2022
Marianna F.

South Africa
I recommend this product
Brilliant to finally be able to purchase coffee pods which are compostable. Gave up on using my Nespresso machine as I couldnt stomach the idea of the pods and where they would land up. Love that the coffee supplied is local too! Always a winner for me !
Excellent and efficient. Despite mu ordering whilst the company was on a short break , communication was forthcoming and my order arrived in record time . Thank you!
17/09/2021
Lisa D.

South Africa
I recommend this product
The coffee is delicious and I am thrilled that the pods are biodegradable - thank you for your amazing product!
An inspiring and easy process. Will definitely be ordering 4Wks exclusively for my Nespresso machine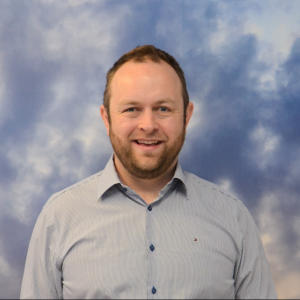 SM
22/08/2021
Simon M.

South Africa
I recommend this product
Coffee from 4wks is always great!
I love buying from the guys at 4wks. I always know that my order is received processed and dealt with in an efficient and timely manner.