Taste freshly-roasted coffee from our 6 partner roasters, and choose your favourite!
30 Pods. 100% Compostable. Best enjoyed in 4WKS.
TERBODORE | THE GREAT DANE, DARK ROAST
DELUXE | HOUSE BLEND, MEDIUM ROAST
NAKED | EL SALVADOR, MEDIUM ROAST
TRUTH | BLACK HONEY BLEND, MEDIUM ROAST
ROSETTA | SEASONAL SINGLE ORIGIN, LIGHT ROAST
FATHER | SEASONAL SINGLE ORIGIN, LIGHT ROAST
Nespresso®-Compatible 

30 Pods

Fresh! The coffee inside has been roasted, ground + packed this WK

Local, delicious + consistent

Certified 100% industrially compostable

Made from a plant-based bio-material, with a vegetable fibre lid and branded with an edible ink stamp

Zero plastic or aluminium
Customer Reviews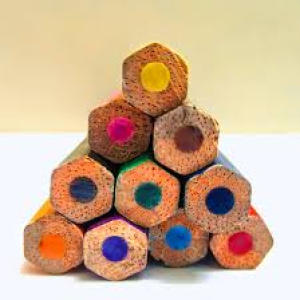 SL
12/10/2021
Sara L.

South Africa
I recommend this product
Wonderful coffee
Great personal service. Lovely coffee options to choose from. Great to support local and our planet :)
09/10/2021
Paige K.

South Africa
I recommend this product
Really awesome coffee, and better for the planet too.
I am pleased with my 4WKS order - the coffee is really good. I am conscious about the waste that we throw away and 4WKS has provided a great solution instead of those single use aluminium/plastic pods. The only reason I gave 4/5 stars is because it is quite pricey. I have had other pod coffee which is just as good at about R2-R3 cheaper per unit. And the added delivery fee increases this difference by even more R's. As a student, I am a particularly price sensitive consumer, so I have to trade-off between being planet-friendly or saving money. I'm sure that many people don't care as much about the environment as I do and may be unwilling to spend the extra cash to be sustainable.
Hello Paige! Thank you for your initiative to support us, and full transparency. It's a high-priority of ours to ensure our pods are more widely accessible, creating the greatest possible impact on people and the lowest possible impact on the planet. The other way you may save a bit, is to consider our Snobscription program, where you save 10% on all refill orders. I don't know if this is of interest to you, but just thought I'd mention it. Thanks again for your awesome support!
17/09/2021
Lisa D.

South Africa
I recommend this product
The coffee is delicious and I am thrilled that the pods are biodegradable - thank you for your amazing product!
An inspiring and easy process. Will definitely be ordering 4Wks exclusively for my Nespresso machine
03/09/2021
Antonia P.

South Africa
I recommend this product
Fantastic coffee first and foremost with an amazing capsule. Love it.
Very straight forward ordering process. Great service
01/09/2021
Lucille D.

South Africa
I recommend this product
Great to enjoy coffee from my favourite coffee roasters in fully recyclable pods!
A positive experience.