Bootlegger Refill
Thirty compostable coffee pods to refill your 4WKS Jar! Zero plastic or aluminium.
Our refill pouch is fully compostable, see how you can use it to save the planet. If you are forgetting to order, check out how our Snobscription works to ensure you receive fresh coffee on tap!
Fully compostable
Our entire pod (shell, lid and coffee) is compostable. The whole thing can be composted together!
Nespresso®-compatible
Our pod has been designed to fit snuggly into your domestic Nespresso® machine
Endlessley refillable
Purchase our 4WKS Jar once, and next time top up with a refill pouch!
BOOTLEGGER COFFEE COMPANY
Bursting into the South African bean scene in 2012, Bootlegger Coffee Company is the brainchild of 3 best friends, Pieter Bloem, De Waal Basson and Antonie Basson. Since then, the egdy-with-heart roastery has boomed and spread to 40-plus, iconically-black-and-white cafés across the country. Along with their great love for music (you'll find the lyrics to classic AC/DC songs lit in neon in their cafés), an inspiring entrepreneurial spirit and golden expertise in roasting, Bootlegger is a company that walks the talk when it comes to treading lightly on the planet and doing great business, on purpose. Of course, their coffee rocks too!
ROAST PROFILE
Dark roast
TASTING NOTES
Hazelnut and molasses. Dark cocoa. Full bodied. Low acidity.
BEST ENJOYED
With milk or as a punchy espresso
COUNTRY OF ORIGIN
Guatemala, Tanzania, Costa Rica
SOUTH AFRICAN MADE
Roasted and packed in Woodstock, Cape Town.
Customer Reviews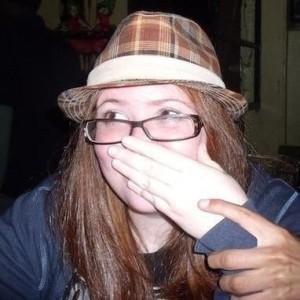 TH
28/05/2023
Tarryn H.

South Africa
I recommend this product
Delicious!
I love every cup! It has got u h a good, rich flavour.
20/03/2023
Sonja P.

South Africa
I recommend this product
Just love the new concept!
Great service as always, but enjoyed my previous free delivery.
Thanks for the great feedback Sonja! We offer free delivery for orders over R900 so may be worthwhile in the future to combine orders...Thanks for the great support!
13/03/2023
Anne-Marie D.

South Africa
I recommend this product
Bootlegger is my new favourite. Lovely flavour and just strong enough.
Perfect!!! Service is prompt and we share a passion for our beautiful planet.
16/02/2023
Nadia T.

South Africa
I recommend this product
The bootlegger pods are my favourite pods of all time!
Fantastic coffee with even better service
07/02/2023
Nakishka P.

South Africa
I recommend this product
BEST COFFEE EVER
It was amazing. I don't think I will go back to buying coffee anywhere else again.