Fully compostable
Our entire pod (shell, lid and coffee) is compostable. The whole thing can be composted together!
Nespresso®-compatible
Our pod has been designed to fit snuggly into your domestic Nespresso® machine
Endlessley refillable
Purchase our 4WKS Jar once, and next time top up with a refill pouch!
ABOUT TRUTH COFFEE
A stalwart in SA's specialty coffee scene since 2009, Truth Coffee Roasting has earned a reputation for selecting and roasting the world's most exclusive coffees; with an unmissable attention to detail and commitment to excellence that is borderline obsessive. Have you been to their award-winning, steampunk cafe in Cape Town? It is a must-visit!
ROAST PROFILE
Medium roast
TASTING NOTES
Chocolate, walnuts and winey. This blend was developed to be easy drinking and versatile.
BEST ENJOYED
With a little milk.
COUNTRY OF ORIGIN
Tanzania and Honduras
SOUTH AFRICAN MADE
Roasted in CBD, Cape Town. Packed in Woodstock, Cape Town.
Customer Reviews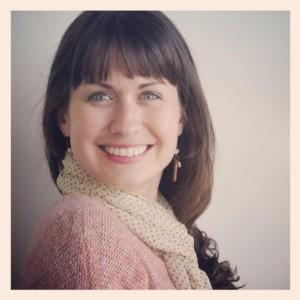 TV
15/11/2022
Thelma v.

South Africa
I recommend this product
Love your initiatives and love your coffee. Revolutionized pods at home!
Great - I always look forward to receiving the next batch! Easy and quick
01/09/2021
Mike P.

South Africa
I recommend this product
Taste Experience
If you like it soft, mellow and mild, with no bitterness, then this is for you. My taste preference is for strong but not too bitter. And I drink it black, no sugar. As a first time buyer, I ordered this just to get an idea of the range of flavours. I am going to try the TERBODORE next. For me the TRUTH was too mild and light. Having said that, i must say, I enjoyed my first cup around 11:00 am with a slice of home baked carrot cake. It will not be my choice for first thing in the morning or for when I need a coffee kick, but for a mid morning or mid afternoon refreshment with a slice of cake or a biscuit, this will be my go to coffee. Oh, and the coffee had a great crema. I gave it a 4 star rating, to be fair. It was what it said it would be in terms of flavour. My expectations were met. Mike
12/08/2021
Annette S.

South Africa
I recommend this product
Ticks All The Boxes
I love that my coffee isn't tainted by the guilt of non recyclable pods. Love the Black Honey coffee from Truth and going to get the Terbadore coffee next! The jars are so great and really keep the coffee fresh, but look great too!!!
08/08/2021
Samantha M.

South Africa
I recommend this product
Really enjoying the coffee